By installing our hanger rail system which is capable of corresponding to the distribution of wide range of products, such as apparel products, your distribution efficiency improves dramatically. Many large companies like apparel makers, from Europe and Japan have installed our system.



●Desorption of trolley, never happens
Very strong and flexible 2 rollers are there to put the rail between so your trolley never falls off from the rail.

●Connection | Left and right switching
You can freely connect and dissociate your trolleys. Since it's possible to switch to left and right, it can reduce their moving ranges.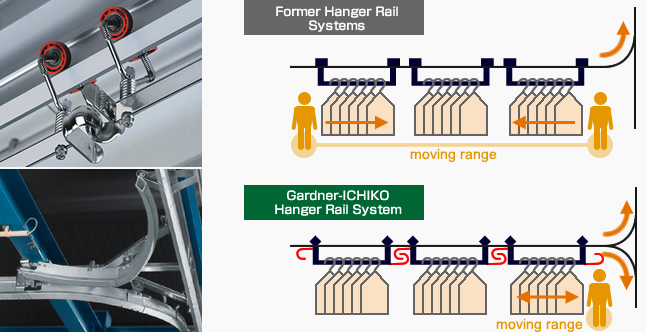 ●Directions are freely changeable
Directions are freely changeable without any difficulties because of various switches combined. Multiple rails can be linked at one workplace and it is easy to sort them.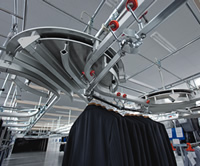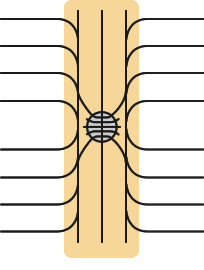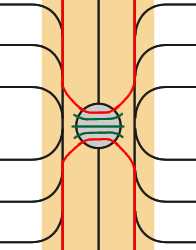 ●Flexible use of space
Our hanger rail systems can be moved to any lines without paying attention of directions. It is easy to move them to other floors. Your can arrange your original, highly efficient layouts according to your purposes, usability preferences, and space characteristics.